Can You Still Travel After Having a Baby?
Travel is an amazing chance to visit different weird and wonderful places around the world. If you have that thirst for adventure, there is no doubt that it is a feeling that is very addictive.
Continuing on with your passion for traveling might seem a little more difficult after having a baby but it doesn't have to be impossible.
If you are wondering can you still travel with kids?
I aim to answer that question in this article. As somebody who has been in this situation and still is, I think I have all the knowledge necessary to provide you with what you are looking for. Without further ado, let's delve right in!
Can you still travel after having a baby?
The simple answer to this question is YES, you can still travel with kids, but there are a few factors to keep in mind and things that might need to be changed in your post-kid adventures.
How you go about traveling with children really does depend on many things, from the age of your child/children, the type of travel and how well prepared you are.
I am a mom with two small children, I have both traveled with them and without them. Pre and post kid travel are both amazing in different ways. My love for travel has always been there and while it is slightly different from them tagging along, it is still lots of fun and gives my childhood memories that will last them a lifetime.
While I did question where my traveling journey would go after becoming a mom, I'm so happy that I did not give up on what I loved.
It is important to see travel after children as a new chapter. It can definitely be a magical one.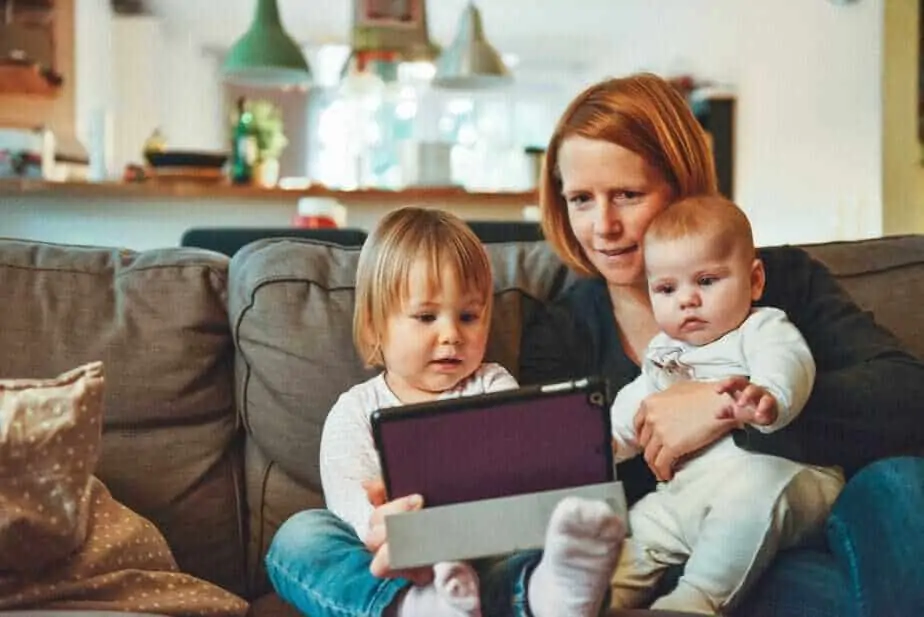 How to prepare for travel with kids
Before you had kids, it was as simple as deciding where you wanted to go, booking it and well, going.
It isn't that easy with a little one in tow because you have to consider their needs for the trip. Without thinking about what they need to make the trip run as smoothly as possible, you are going to be in for a pretty rough ride.
Some things you need to be making sure that you are packing for your children will include diapers, food, wet wipes, plenty of clothes, and things to keep them entertained.
Depending on the age of your children, this might be soft toys, dolls, games or electronic devices.
GETTING to the destination you are going to is probably the worst part because you can get back into a routine when you are there.
Stay as calm as possible when you are traveling with your children.
I remember being on a three-hour plane journey with two little ones who decided to cry most of the way. It wasn't fun but you have to remember that so many other people have been in that situation.
While you feel the stare of others on your family, just do your best to keep your children happy and ignore what everyone else is thinking.
Start small
When you initially start traveling with kids with you, don't go places too far away from home and not for a long period. You might even want to go somewhere local for a test run before you start booking travels that are a little further afield.
It is easy to start small and build up your adventures with your children in tow. Like with anything, practice makes perfect.
Traveling with the entire family and from when they are as young as possible is going to get them used to it.
When my children were one and two, a plane ride with them was an absolute nightmare. Now we would make sure we didn't book any long-haul flights until they got out of that difficult phase.
However, now that they are older, we can take them pretty much anywhere. I think traveling with them from a young age really helped them get used to this.
Now they have well and truly caught the travel bug too and are always excited to find out where our next adventure will be.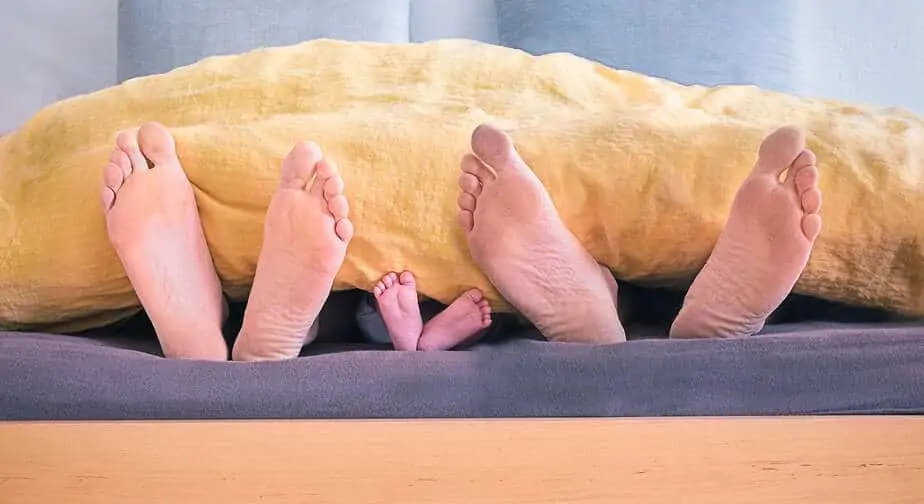 Change up your traveling style
While you might have been used to sunning yourself all day or walking for hours on end, things need to change a little when you have children.
As somebody who has been through it, you definitely need to change up your traveling style. Research things in the area that your child would enjoy is a great place to start.
Also, ensure that you book accommodation that is kid-friendly and possibly has other children that yours can play with.
If you are going somewhere sunny, make sure you have plenty of sunscreen with you so your kids don't get burnt.
You should also make sure that you take plenty of breaks throughout the day, especially if you are on foot quite a lot.
Basically, put yourself in the mind of your children and consider what they would like to do during this trip. Despite the changes you might be making, you can still be eating out, exploring new locations and everything else you would be when traveling but perhaps on a smaller scale.
When you have kids, it really gives you a new perspective on traveling and different locations in general. You start to look at things from a brand new angle. You might even find some spots that you will thoroughly enjoy, but where you wouldn't have even dreamed of going if you didn't have kids.
Go with the flow
If you've traveled before having a child, there is absolutely no reason why you should stop afterward.
You still have a life outside of your little ones and traveling can be even better now because you can share that passion with them.
Let's be honest, traveling is not easy and neither is parenting. Both require a certain degree of the organization so why not combine the two together?
Plan everything well in advance but don't have any expectations when you are actually traveling. You might know by now that you can't guarantee anything with children. You can have a certain plan in mind but more often than not, things will go awry.
Sure, your trips might not go as smoothly as what they did before but who cares?
Life is all about experiences so grab it with both hands and together with those who matter the most.
The benefits of traveling with children
There are SO many benefits to traveling with children for both you and your little ones. Some of these are as follows.
You will get to stand quality time together as a family, you can make memories and also create some beautiful photos/videos of your family together in beautiful locations too.
Your child will get used to different environments. It can only be beneficial for their behavior and approach to others and the different ways of life that exist around the world.
You can actually get more out of your travel because kids are slower. While their speed might seem a little annoying, it means you might spot some things that you wouldn't have otherwise and if you were rushing through an excursion.
You can do silly things and you have an excuse to have as much fun as possible and really let yourself go. This could include activities like riding a roller-coaster, getting lost in a maze or playing with cute fluffy little animals.
The opportunities are endless when you have kids in tow. For the majority of travel companies and with certain excursions abroad, kids go free so you do not need to pay any extra to enjoy having children with you.
Travel can be really educational for children, it can help them learn about different countries and how different cultures word. Expanding your kid's knowledge has to be a good thing.
When you are traveling with children, you will likely have to book larger accommodation which is a pretty win-win situation in general. It will make your trip even more relaxing.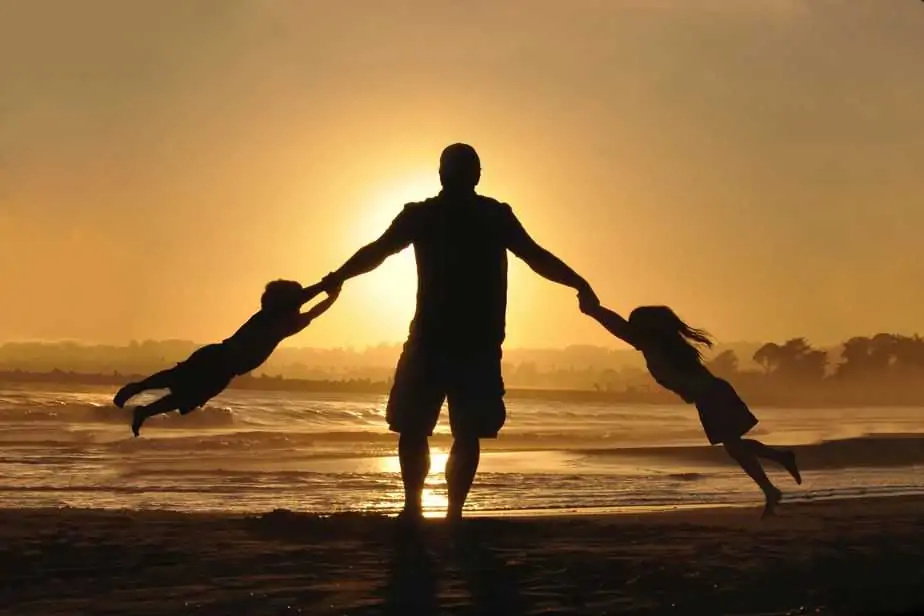 Conclusion
Now you know a little more about travel with kids. This should hopefully give you that confidence you need to take that step and book your first family trip.
The sooner you can travel after having children, the better and while travel with kids is a little more difficult.
You just need to be prepared.
Every moment of it might not be a walk in the park but neither are children in general. Teach them how amazing it is to embrace new cultures. Take them to some exciting places and experience life and travel together.
The most important thing to remember when traveling with children is to be organized. Know where you are going and stay calm while you are getting there. Start off local and as your children get more used to travel, you can expand your horizons.
Don't miss out on this chance to have some unforgettable experiences with your family.