How to Save Money on a Ski Vacation With Kids
So you've been dreaming of a winter vacation, but you don't want to spend a fortune? Skiing with kids can be expensive, but it doesn't have to be. After all, where do you think the word "ski" comes from anyway? It's Scandinavian for "stick"! So, stick with me, and I'll show you how to ski on a budget 🙂
Generally, ski resorts attract families with kids since you won't save on your kid's vacation. Yes, a family tends to spend more than a couple or a solo traveler. That is why they provide some very great options to bring you closer to the decision. So why not use it to your advantage?
First, the basics: You can find some fantastic deals on ski packages if you book well in advance. This way, you'll find that there are many ways to save on a family skiing trip. Here are some of my favorite ones: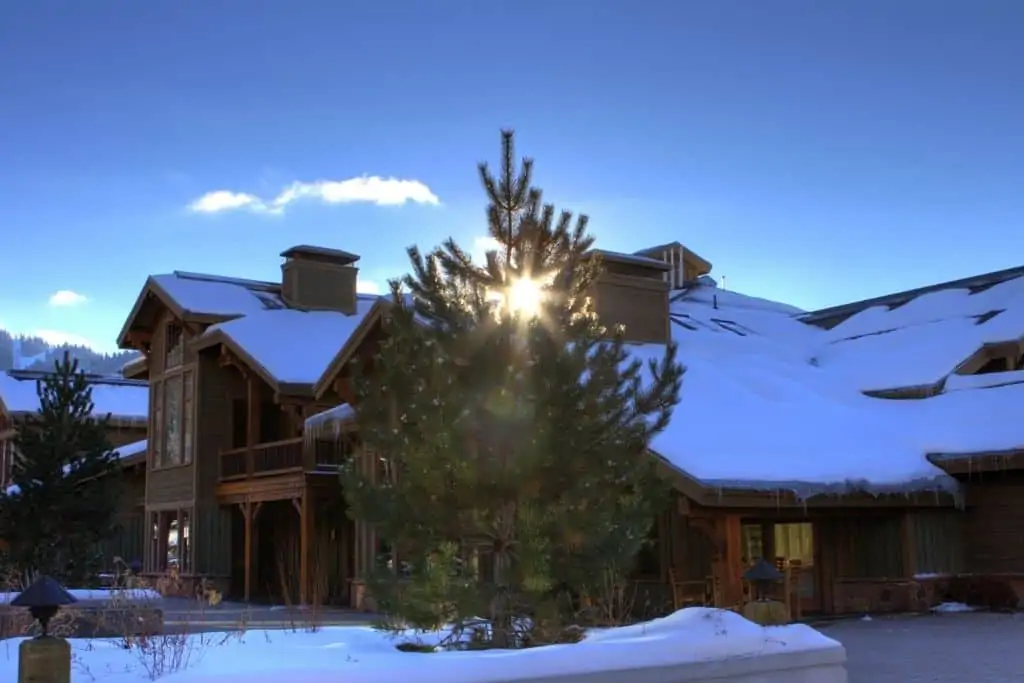 Consider Staying in a Condo or House
It can be significantly cheaper than staying in a hotel or motel. Condos are more spacious, too! And it's even better if you can find one with some private facilities like a hot tub and sauna – not to mention the game room for your kids.
Hotels offer great deals on ski packages, but they often lack space for family members. Besides that, renting a house might be more fun if you go with your friends. You can split the cost and enjoy some privacy, too.
Suppose you like to stay in the same resort every season. In that case, you may often get a discount on the rental by committing for a more extended period. For example, we rent a house near Stowe Mountain Resort and enjoy a significant discount on the rental rate.
If there's no such option, it doesn't hurt to ask for a discount when you check-in or when you checkout. This simple gesture never hurts since the owner may not have thought about this possibility before.
Opt for Early-Season Rates at Your Ski Resort of Choice
Early-season rates are usually the cheapest – which is why many students take advantage of this discount during their winter break! But, of course, you can also visit mid-week to save even more money on your ski vacation with kids.
For instance, suppose that you want to ski in Colorado. You can visit the state's tourism website and see which resorts offer a specific discount on a given date. Of course, rates vary between places, but it's worth checking out.
Find Ski Resorts That Don'T Charge for Children
This is a great way to save money on a ski vacation with kids. In fact, many resorts allow children under the age of 5 or 6 to stay for free! Some others may charge as low as 10 bucks per child. This means that you can spend more money on your lodging and lift tickets. And they make a perfect holiday gift for the kids, too!
There are plenty of ski resorts that don't charge for children. You can find a list of them on the internet. So, if you're looking for a budget-friendly skiing destination, make sure to get this info.
Family Ski Packages are a Great Way to Save on Your Trip
Many ski resorts offer family packages. For example, suppose you have two adults and two or more kids. In that case, it's better to purchase the family package instead of buying individual tickets. It tends to be cheaper this way, especially if discounts are available. Of course, there are some restrictions, so make sure to check the details before booking.
The Family Ski Package usually includes lift tickets, equipment rentals, and even a meal voucher. This can be a great way to save money on your ski vacation with kids – especially if you're traveling with a large family.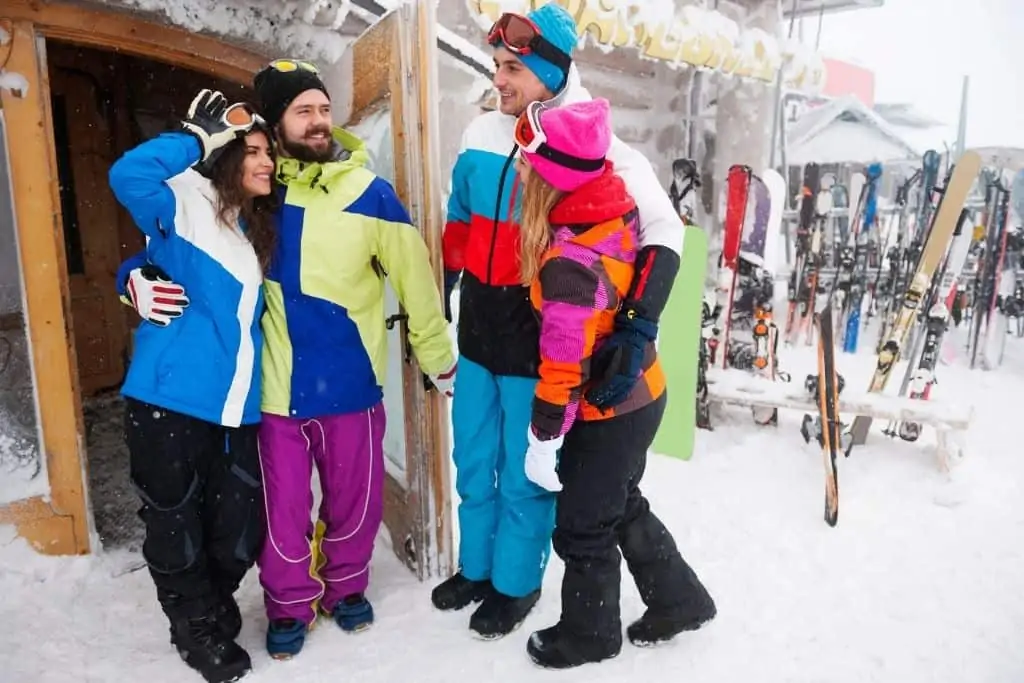 Lift Ticket Specials Are Also Available
So, if you're not interested in renting equipment or want to save a bit more money, purchase your lift tickets ahead of time. You can find some great deals this way! Just make sure to read the small print, as some of these deals may have restrictions.
You can find such specials as a bundle for one day, two days, or even for the rest of the season! So, make sure to compare rates on various sites before making a final decision.
Smaller Resorts Are a Good Idea
Ski resorts come in all shapes and sizes. Some are huge, while others are smaller and more intimate. Consider the smaller resorts if you're looking for a budget-friendly ski vacation with kids. They often have better deals on lift tickets, equipment rentals, and lodging.
In addition, the staff is usually friendlier. And the skiing is just as good, if not better! The downside may be that there are fewer activities to choose from – but if you have a limited budget, this won't matter much.
Smaller resorts also tend to close earlier than other spots during the weekdays and on slow days. So, make sure to check their schedule before booking.
The Advantages of Interchangeable Parent Tickets
If there's one thing you should know about ski resorts, they usually make deals with other related businesses. For example, ski resorts will often offer discounts to those who purchase a meal voucher or a spa treatment.
One such deal is the interchangeable parent tickets. It's easy to switch off on the slopes and relax in a bar with other skiers. This may be an excellent option for those traveling with adults and kids – as it allows you to do different things as a group.
Rent Skis Instead of Buying Them
Try to rent skis instead of buying them. This will save money on your ski vacation with kids. Of course, you'll need good quality equipment that fits properly – or else it won't be much fun skiing. You can either rent equipment from the ski resort itself or a third-party company.
Just reserve your equipment ahead of time, as there is often a limited supply. And remember that prices will change depending on the length of your stay and the age of your kids.
If you still decide to invest in children's ski equipment, look for something gender-neutral. This way, you can pass it on to other kids next year or even swap it with friends' kids.
Food and Drink Can Be Very Expensive
Ski resorts are known for their luxurious restaurants and high-end bars. In fact, sometimes the food can be costly – especially if you have a large family.
What's more, some ski resorts don't allow outside food to be brought in – even for kids who aren't picky eaters.
For this reason, it's a good idea to pack snacks and drinks for the kids. This can help to keep your budget in check. And, if you're traveling with other families, see if they want to do the same thing. That way, everyone can save some money.
In addition, it's always a good idea to bring along water bottles. Most ski resorts are cold, which can cause dehydration.
Conclusion
As you can see, there are many ways to save money on a ski vacation with kids. All it takes is a bit of planning and some negotiation skills.
Skiing doesn't have to be expensive. With a little bit of planning, you can save money on your ski vacation with kids.
So, get started today and enjoy a fantastic winter holiday!