Camping With Kids – Helpful Tips and Tricks From a Mom
Camping is a great way to get out into nature and explore the world around us, but it can also come with some challenges. As usual, preparation is the key to success. First, understand how this type of vacation suits you as a family. If you love the outdoors, and your kids enjoy camping too, then it will be a wonderful experience. However, if you aren't quite in the camping mood, this is probably not the proper vacation.
Even if everyone in your family loves camping and hiking, there will still be challenges taking children camping. Perhaps the biggest issue is keeping everyone in your family entertained during camping trips. Kids need to be occupied when they are outdoors because nature has little to no entertainment value on its own compared to what kids are used to in the modern world.
An active outdoor family lifestyle is a very healthy and rewarding experience, but it can also take many forms. For example, some families go on regular camping trips each year, while others frequent short weekend getaways or road trips. The critical thing is that the activities you enjoy as a family should be fun for everyone.
Take a Test Drive
Before you decide to go on an extended camping trip, why not take a short overnight camping trip just to see how well it goes? This way, the entire experience can be pleasant and free of stress. Also, if your kids are excited about getting out into nature, then take them along for this test drive before you actually plan an extended vacation.
You can even start with a simple picnic in the backyard or in the nearest park if you are nervous about taking your kids out into the woods. The point here is to ease into camping before taking on longer trips.
Age Matters
Don't expect kids of all ages to enjoy the same things when camping. Toddlers are usually happy with playing in the dirt, running around, and spending time with their families. However, toddlers still might not be ready for hiking or long outdoor walks that you might take on a typical day trip. Older kids enjoy outdoor activities such as hiking, biking, and climbing. They also tend to be more open to new things than toddlers and little kids.
If you want the whole family to enjoy your camping trip, you need to figure out what everyone can do together that is fun for all of them. If this means that younger kids spend their time building sandcastles and playing in the water or dirt, so be it. Everyone needs to enjoy themselves, and everyone will remember the trip with fondness if they felt like they were a part of things.
Portable Potties
This is a minor topic in general, but camping with young kids is one of the most important topics to consider. If you are taking your children out on a trip where there are no public restrooms around, you will need to think ahead about handling bathroom breaks.
Also, little kids might not wait for long periods or into the night. This means Many children find it very unpleasant to use a public or shared restroom. This often leads to accidents or 'accidents.' The apparent answer is bringing a portable potty for kids.
A small investment in the right kind of portable potty for children will help keep everyone happy and minimize cleanup time when you get back home. You can even plan out your route in advance so that you camp in areas where there is a public restroom available, just in case it is needed.
Plan Your Itinerary Wisely
It's essential to plan a trip to camp. You need a tent and sleeping bags for everyone, and you need food. It can be hard work but it will be lots of fun! One good idea is to plan your route ahead of time to know precisely where you will be going and how long it will take you to get there.
When you plan your itinerary for a camping trip, don't just pick one destination and explore that site to death. Instead, try planning out several different destinations that are still close together so everyone can travel between each one. This will help you avoid experiencing undue stress or fatigue and give your family a sense of being on the move the whole time.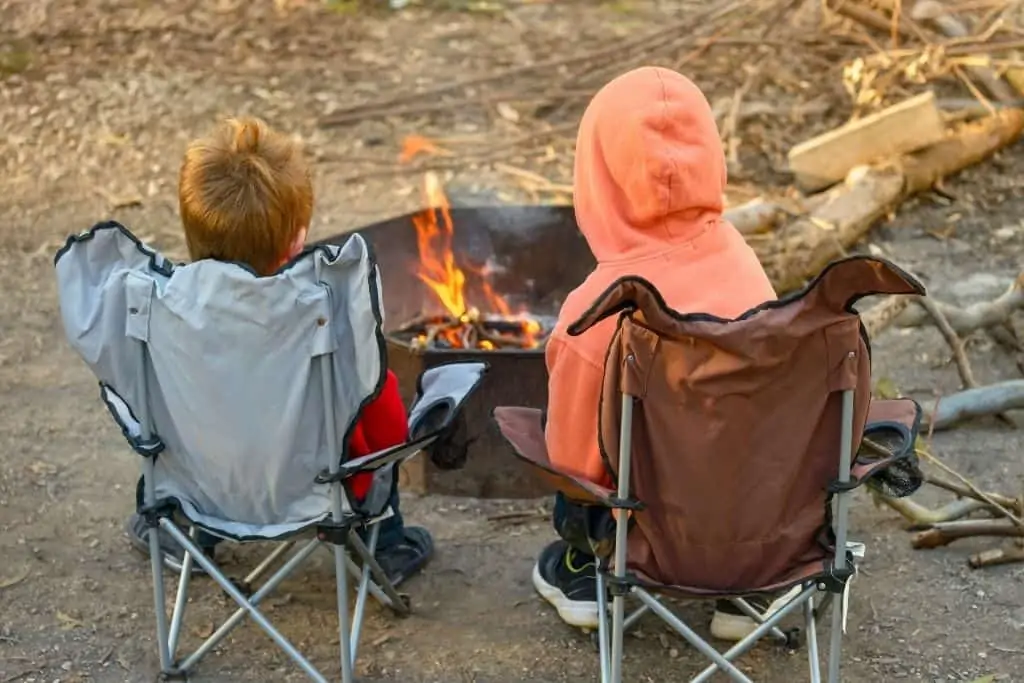 Don't Make Strict Plans, Make Them Explore
If you like to make detailed plans for every minute of your vacation, then this might not be the best type of trip for you. Camping is fun because it allows you to do things freely. You can relax and hang out with friends without having to do anything.
There is also an element of surprise that comes into play on a camping trip. For example, you might be able to discover something at your destination that you didn't even expect to find there, such as a scenic view or fantastic wildlife. Planning for this type of experience is impossible, and it can add more excitement and thrill to the whole process.
Have Some Ideas for Activities in Advance
Depending on where you go camping, there may not be much to do once you get there. Or if your family loves outdoor activities, then you might want to think ahead about where you can go to enjoy these sorts of things while at camp. Some great places are national parks or state parks with hiking trails and other cool stuff like that.
But, there are also other activities that you can do while camping besides hiking and sightseeing. For example, consider taking along some board games or card games for the kids to play inside the tent at night. Or if you go camping in an area where it's not totally dark outside until late, then bring out some flashlights and have a good old flashlight tag game or two.
The bonding aspect of camping with kids is one of the most rewarding parts. Be sure that you have enough supplies on hand to keep everyone entertained while they are together. I would recommend immersing your kids in nature itself more than in electronics, if possible.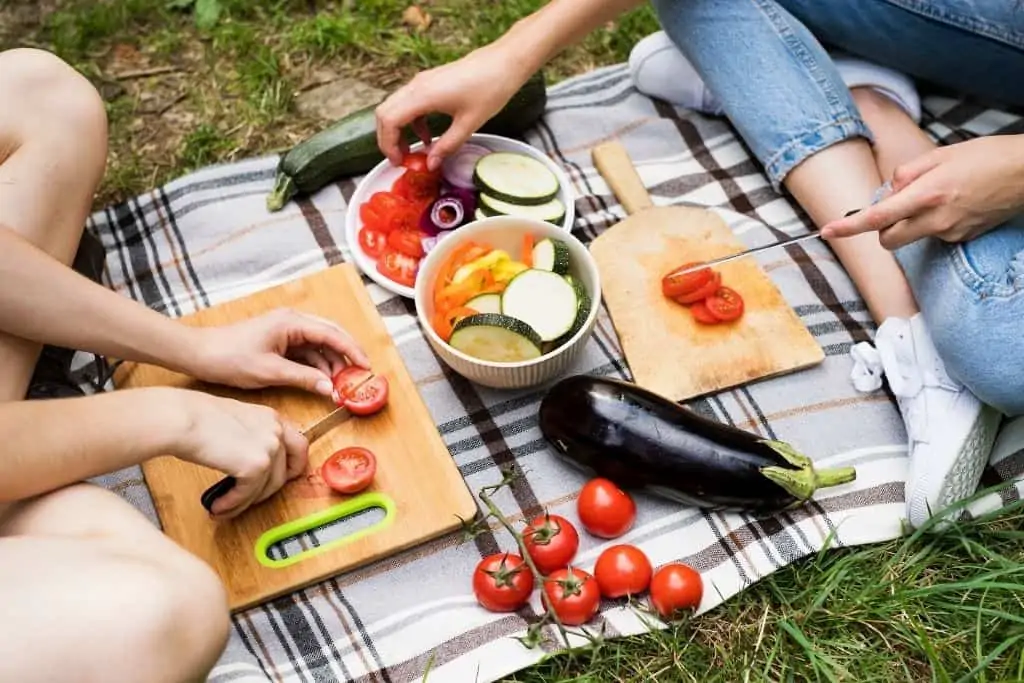 Eating Tips For Camping with Kids
Of course, you can bring drinks and snacks, but I recommend making this an essential part of the adventure. Show your kids how to cook on an open fire.
Teach your kids how to cook on an open fire outside during the day and enjoy trying new things together like sausages wrapped in bread slices with different types of toppings (cheese, chopped onion, etc.). Then, at night, do the same thing only. Later on, leave the fire burning and cook s'mores or hot dogs.
Forget about buying pre-made food and just bring stuff that you can cook quickly and with minimal cleanup afterward. For example, get some wood and put it in a bucket of sand outside your tent at night to keep warm for cooking by morning.
Make sure you have all of the cooking supplies that you'll need. For example, don't forget to bring skewers for marshmallows and hot dogs. Also, make sure you've got plenty of foil, tin-foil (for baking fish), plates, forks, spoons, knives, etc.…
These things depend on your own preferences and how much food you can carry. For example, some people may prefer to buy sandwiches but bring some fresh fruits, vegetables, meat, and cheese to cook your own light snacks.
Conclusion
Finally, my advice is to enjoy each moment of your life because moments in our lives are limited, and once they are gone, it's too late.
So the main thing is to cherish every moment spent with your family!
Happy camping!