Easy Ways to Stay on a Budget During Car Trip With Kids
Most of us are hit with a barrage of no-nos when it comes to trips. Usually, we imagine flights, hotels, restaurants, and other pricey attractions. But does that mean that if you have a modest budget, you should give up traveling?
No, especially since you'll never get back the time you spend with your kids.
One of the most affordable kinds of trips is a road trip. Most of the time, your most significant spending will be on gasoline. However, if you're smart about it and make a few preparations beforehand, you'll see that a road trip is a great way to travel with kids AND save some cash.
Let me share some of my best tips:
Take a Budget-Friendly Route
I know that the most direct route will often be faster and, ultimately, cheaper. But if you're on a tight budget – and more critical – if your kids are about to explode from boredom – take another route. There are plenty of scenic routes around North America, full of exciting attractions, that can add hours – and days – to your trip without costing you a penny.
One of my favorite examples is the "Million Dollar Highway" in Colorado. This route takes drivers along the San Juan Mountains for more than 100 miles, with amazing views the whole way. If you're looking for another example, California's Highway 1 is often referred to as "the most beautiful drive in the world," and I can confirm it.
But I am pretty sure that you can find a route near you that will offer plenty of attractions and scenic beauty, without breaking the bank. I mean, think outside of the box. For example, if you're on a tight budget, you could combine a road trip with visiting other family members or friends.
You'll save money and still experience plenty of attractions if you look around. And some slow scenic routes tend to be much safer than highways, so your kids will also be happy.
Bring Your Meals and Snacks
It might seem like an obvious one, but it's worth mentioning. Not only will you save money by not eating out, but you'll also avoid the temptation to buy expensive snacks and drinks at gas stations and rest stops.
It's also a great chance to teach children to cook and prepare a nutritious meal. Children might enjoy preparing their dinner in addition to, or instead of, the traditional packaged meals that they've grown accustomed to eating. It may be a wonderful experience for youngsters to try cooking their food for the road trip, and it can be enjoyable. Make preparation a part of the journey.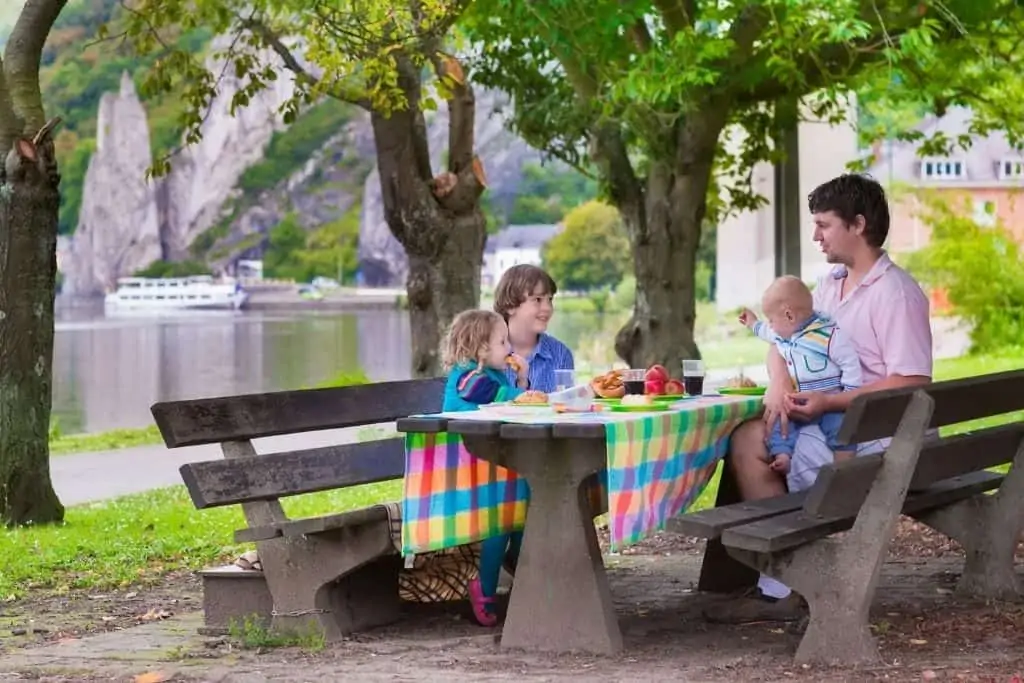 Pack a Picnic
One of my favorite ways to save money on a road trip is to pack a picnic lunch instead of eating out at restaurants. Not only does this save you money, but it can also be a lot more fun for the kids.
If you choose a quiet spot that's off the beaten track, your children will have a chance to experience a whole new world. Even if you're stuck in traffic, you can still enjoy a good meal and some time outside.
Ask your kids what they would like to eat. Try to get them involved in the process, and they'll be more likely to eat their food on the road. And you can also teach your children some money-saving habits like lunch at a fast-food restaurant versus buying ingredients for homemade sandwiches or salads.
Prep Before You Go
It might seem insulting if your child complains that you're treating them like babies by making them travel with their supplies. But the truth is that doing this will make your children's life a lot easier.
This way, you avoid the hassle and expense of buying everything you need when you're on the road. It also means that you don't have to worry about running out of food or drinks or having to search for a grocery store or restaurant every time you stop.
Consider Renting a Car
It may sound controversial, but it might also be a good idea to rent a car if you're planning a long road trip with children. I know that many parents are against renting cars, but there are several reasons why this could be a good idea.
One of the most important benefits is that renting a car means more room inside. And it can also be more affordable to rent a car than to maintain or repair your vehicle, especially if you're going on a long drive.
Not to mention that a new mean a new experience for the kids, and they're likely to be excited about it. And if something goes wrong with your car, you'll have the peace of mind of knowing that you can always return the rental car and pick up another one.
Just make sure that you carefully read the rental agreement before signing so that you're aware of any restrictions or conditions that might apply.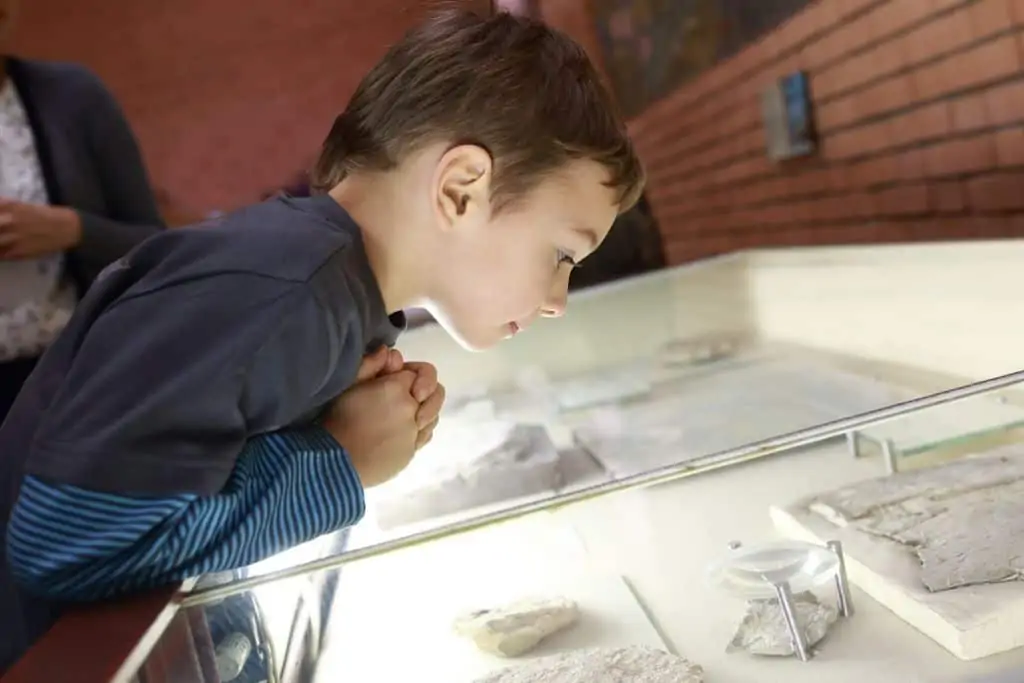 Take Advantage of the Region'S Fascinating, Inexpensive Attractions.
Look up museums, amusement parks, zoos, and other exciting attractions in the area you're traveling to. The kids will surely enjoy it if you take them out to explore the region's fascinating history and culture. And there are plenty of fun activities that don't cost much money at all!
Again, check online or ask locals about free activities in the area. You'll be surprised at how many great attractions are available at little or no cost.
Book the Best Hotel Deal Ahead of Time
This is another essential money-saving tip for parents. If your trip is more than one day long, consider staying in a hotel rather than camping in your car. Not only will this give you and your family a chance to rest properly, but it'll also save you money on food costs.
And if you're traveling during the off-season, you can often find great deals on hotels. Just make sure that you do some research in advance and book well ahead of time, especially if you're looking for a specific type of hotel.
Avoid any unnecessary expenses.
Souvenirs are one of the most popular items to request from children when they witness something intriguing. If you can, try to avoid buying things like this, especially if they're not necessary. The money that you save can be put towards the cost of the trip itself.
It's better to discuss it beforehand and explain that they won't be getting souvenirs every day. This will help to avoid any disappointment or arguments while on the road.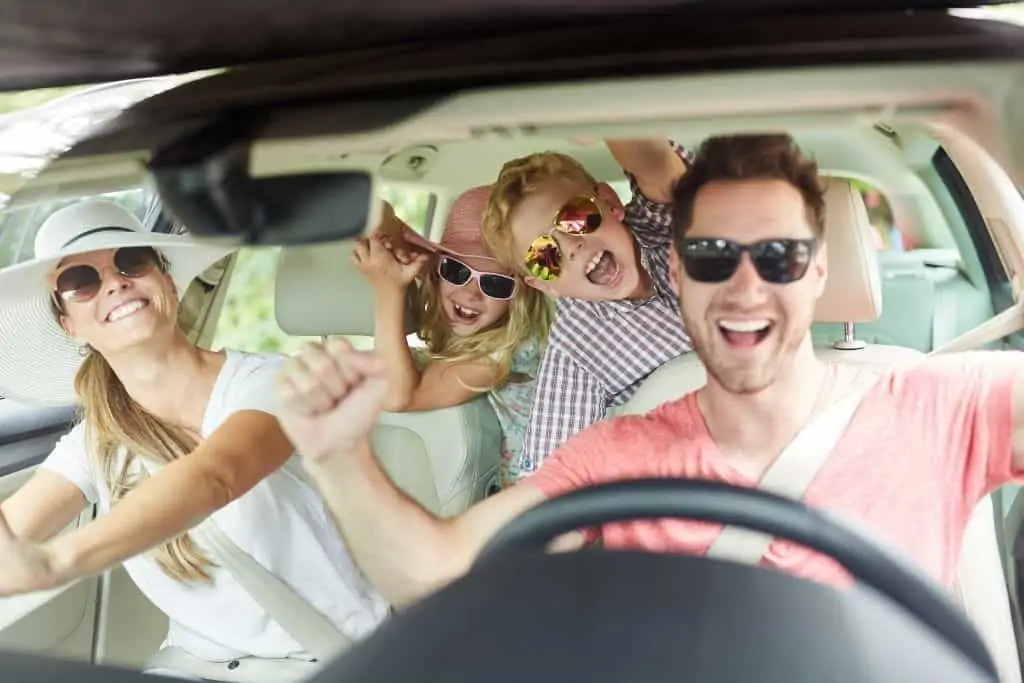 Be Creative
One way to have a lot of fun on a budget is to get creative. For example, consider making up stories using your surroundings as inspiration or playing other fun games that don't cost anything.
You can also bring some of your activities at home into the car, like playing games together and telling jokes. This will help to keep everyone entertained while on tour. And it's a great way to save money too!
Conclusion
In conclusion, there are plenty of ways to have a great road trip without breaking the bank. By being organized and planning, you can make the journey more affordable and enjoyable for everyone involved. So get packing!