One Day Trip to a Lake: Tips for Newbies
Summertime was the ideal time to go camping, with the weather being nice and warm. One of the best ways to spend a day with your family is to go to a lake (I hope you have one nearby; otherwise, it won't be a short adventure). This doesn't have to be expensive, but it can still provide great memories for years to come.
I remember when I went to the lake with my family, it was a lot of fun. There is plenty of activities that you can do at the lake, whether you're swimming, fishing, boating or just relaxing on the beach.
You can still go to a nearby river or beach for those of you who don't have a lake nearby.
If you're looking for some tips on how to have the best family day trip to a lake, then you've come to the right place. I've compiled a list of ten steps that you can take to ensure that your trip is perfect. So please keep reading to find out about them all!
Decide what sort of vacation on the lake you desire.
Do you want to go swimming, fishing, boating, or relaxing on the shoreline? Each Outdoor activity has its list of tips and tricks. Decide what you want to do and read up on how to do so correctly.
I don't want to go deeper into each of these activities because your family might have your favorite activity to partake in, but if you're looking for more general tips on how to have a great day, then keep reading.
Plan well but don't overthink it.
I've had many family members that have created a very detailed schedule for their trip to the lake. While it's important to know what time you're going to leave and when you'll be back, it gets annoying if your family keeps looking at their phones every few minutes. If there is one thing that I genuinely detest more than anything, it's when people over plan things.
Don't get me wrong, planning is essential, and you need to know what you're doing so that the day doesn't go haywire, but one of the main reasons we take family vacations is because we want to relax and have fun with each other.
Be flexible with your schedule.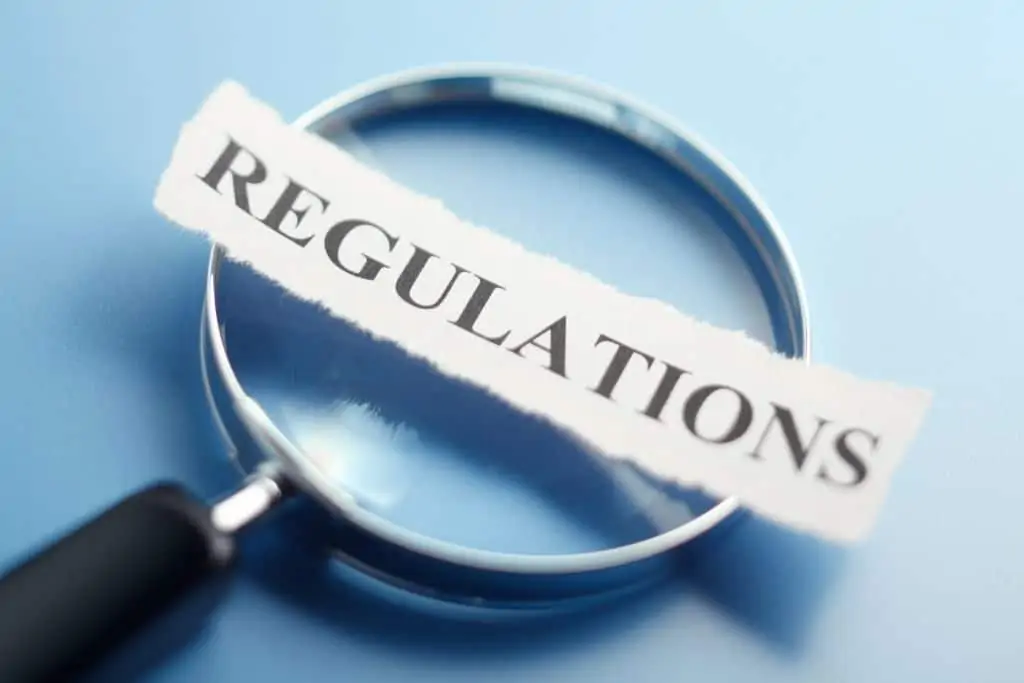 Check all rules & regulations of the place in advance
While there aren't as many rules as you might imagine, it is still essential that you know the rules before arriving at the lake. I've seen people drop off and immediately knew something wasn't right.
They were told to leave the site because they forgot about an important rule, such as camping in a particular area or not having enough supplies, and so on.
This is why it's important that you take a few minutes to research the area online before arriving. That way, you won't have to worry about any surprises and focus on having a great time.
Think twice when it comes to safety
One of the main reasons you're going on a family vacation is to ensure that everyone has a good time. But, while you must have fun, it's also crucial that you think about safety.
Lake trips can be dangerous if you're not careful, so please make sure that everyone in your group knows what they're doing. You don't want your kids or spouse to wander off and drown in the water because it would cause heartbreak for all involved.
I know that when you are there having fun, time seems to fly by, which is why it's important that you set some ground rules before arriving. That way, everyone will know what is expected of them, and no one will be upset.
10 Tips for One Day Family Trip To A Lake
1. Choose a lake that is close by. This will make the trip less lengthy, and you won't have to spend as much on gas.
2. Make sure you pack plenty of food and drinks. You'll want to stay hydrated and fed while enjoying the great outdoors.
3. Bring sunscreen, hats, and sunglasses. If you forget to apply sunscreen, you run the risk of getting sunburn. You will want a hat if your kids are sensitive to the sun. Sunglasses are great for protecting your eyes from UV rays.
4. Be sure that you test the waters before planning on going in it. This way, you can make sure that no rocks or other objects could injure you.
5. Pack a first-aid kit just in case of emergencies. Accidents can happen, so it's always better to be safe than sorry.
6. Bring along some entertainment for the trip. This can include books, games, cards, or anything else that will keep everyone occupied.
7. Make sure you pack a towel and some swim clothes. You'll want to take a swim in the lake.
8. If you're going to be fishing, make sure you bring your gear with you. Fishing can be a lot of fun, especially if you're successful in catching a fish.
9. If you're going to be boating, then make sure you know how to operate the boat. This will ensure that everyone stays safe while on the water.
10. Finally, enjoy yourself! Relax and take in all the beauty that nature has to offer. It's worth it!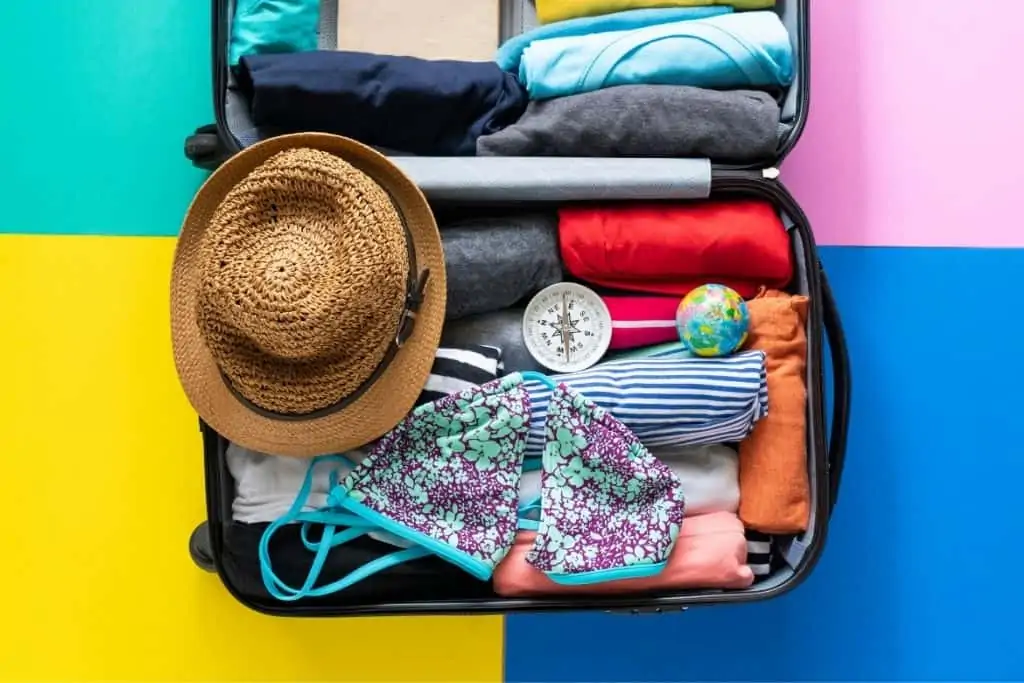 The ultimate packing list for a one-day family vacation on the lake
What do you need to bring for a successful day at the lake with your family? The following are the must-haves, as well as some suggestions:
Sunscreen and hats for your kids. Waterproof sunscreen is a better choice (for longer trips or if the kids don't like the regular kind)
Sunglasses (optional but recommended to protect your kids)
Swimming clothes (optional)
Towels
First-aid kit (mandatory) and swiss army knife (optional)
Water bottles or a water purifier for your drinking water. If you have a boat, this is not necessary.
Flashlight in case night falls earlier than expected. If you plan on cooking, it's also a good idea to bring matches or a lighter.
Snacks and lunch supplies
Lake toys for the kids (bucket, shovels, fishing net, etc.)
Life jackets (mandatory)
Boat or fishing gear (if needed)
Ice chest or thermos to keep things cool if you are bringing perishable food along
Coolers if you are bringing any drinks with you
Binoculars to take in the scenery (optional, but recommended)
Water shoes or sand sandals (optional, depends on your destination)
Insect repellent (optional, but needed if the mosquitos are out in force as they usually are around water)
Wakeboards, water skis, and other necessary equipment for any water sports you plan to do.
Additional clothing and footwear for the kids if they need it after a day in the sun. You might want to bring a spare set of clothes and shoes or sandals for your child, so they won't have to walk around barefoot when you get back home.
Cell phone waterproof case (for fishing, swimming, etc. if you don't want to risk water damage)
You might also want to bring the following items that are not mandatory but will make your stay more comfortable:
Family-friendly outdoor games like Frisbee or croquet
Sun umbrella
Waterproof speaker for music around the campfire (or just for some extra background noise)
A good book to read by the lake
Camping chairs
The best way to pack for a one-day trip and make sure you have everything you need is to lay out your items and group them. That way, you can ensure that nothing gets left behind when you are loading up your car.
PS Make sure to bring your enthusiasm and a phone to take pictures of everything for posterity's sake 🙂