Hiking with Kids: Tried and True Ideas
Probably this would be the last idea you'd come up with if you were planning an outdoor adventure with your children: take them hiking. They're kids. They probably aren't into nature and peace and silence.
And they certainly can't keep up with adults out on the trail, right? 

WRONG! Your kids will love hiking – as long as you like it and it's done right.
Let me emphasize it. If you don't like hiking yourself, don't make it a family activity. You'll be miserable, the kids will be sad, and it will be a total disaster. But if you love hiking – and especially if you have older children who can keep up on their own – take them with you!
There are plenty of tried and true ideas for making hiking with kids a fun and rewarding experience for everyone involved. Here are my personal tried and true ideas for how to turn your next hike into a memory to cherish:
Hike With Your Kids
You've heard this before, but it's worth repeating – kids learn by example. If they see you enjoying nature and being healthy, the chances are that they will too. And if you find the right trail, you might expose them to their first wildflowers, or lizard, or Navajo sandstone. You'll never know unless you take that first step onto the trail.
You can even hike with toddler-age children if you have the right equipment. First, of course, a suitable carrier or hiking backpack is required. You'll also need to take along plenty of water and snacks and possibly a first-aid kit. Sunscreen, hats, and insect repellent are also essential. I'll share my packing list below.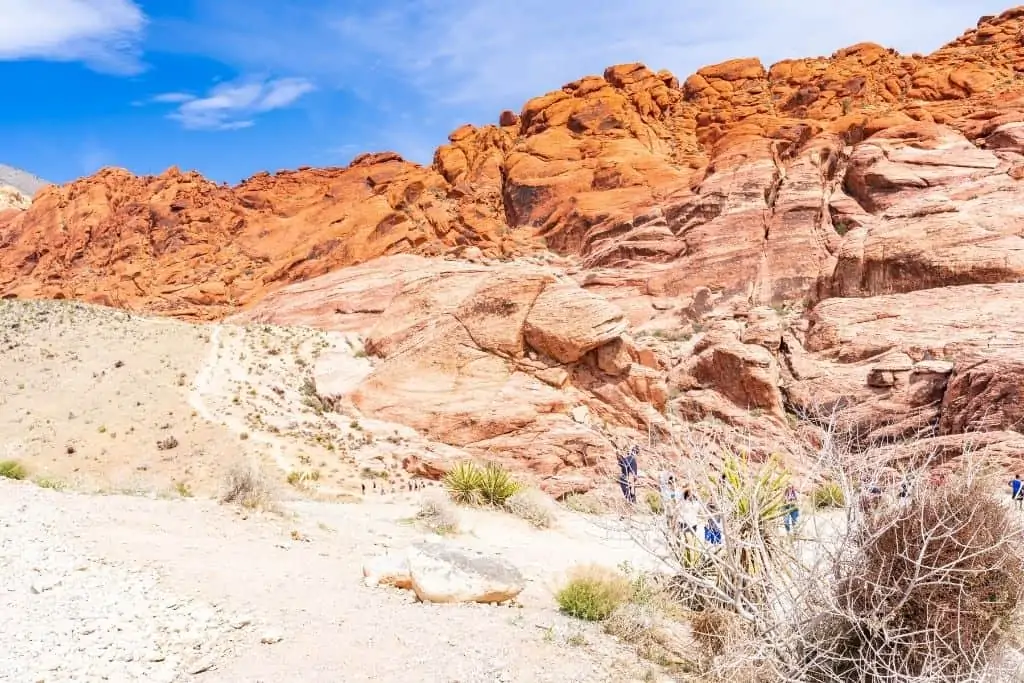 Choose the Right Trail
Many state parks have family-friendly trails designed for hikers with mild terrain and manageable distances. Even if your kids are very active, don't try to tackle a challenging trail – it will only lead to frustration for both you and your kiddos. A short, easy hike can be just as rewarding as a long and challenging one – especially when you're with your kids.
I think that an overnight trip is not a good idea, not for your first hike with your kids. I also think you should avoid trails with a lot of exposure to the sun. Don't rely on the weather forecast in this case. Even on a cloudy day, you could get a sunburn if you are not used to hiking.
If you're looking for a way to make your hike with kids even more enjoyable, consider combining it with other activities. For example, my family loves to bike, so we often combine a biking trip with a hike. We'll ride our bikes to the trailhead, then hike for a few hours and finish up by riding our bikes back home.
Another good idea is a picnic lunch. Please pack a lunch and eat it at the halfway point of your hike. Picnic is a great way to fuel up for the rest of your hike, and it's also a lot of fun to stop and have a picnic in the middle of nowhere.
Don't Try to Accomplish Everything in One Day.
If you're trying to hit all the highlights of a park in one day, the chances are good that you'll be doing too much for your kids. This is especially true if it's their first time hiking. So instead, spread out your adventures and give your kids time to explore and take things at their own pace.
One great idea is to hike in the morning, then come home for lunch. Then, spend the afternoon swimming or exploring your local park. This gives you plenty of time to recover from the hike and let your kids run off their boundless energy.
On our very first family vacation, my husband insisted on hiking a popular trail near Las Vegas. Ok, it was only 3 miles, but it was extremely hot, and I was lucky not to bring my kids with me on this trip. We hiked for over 2 hours, and we were not the only ones on trial. Unfortunately, it was very crowded, and it took us forever to get back to our car. After that, I vowed never to do such a thing again, especially with kids!
Take Breaks
Kids need plenty of breaks, both physical and mental. So stop every once in a while to let them take in the sights and sounds around them. Point out interesting things along the trail and explain what you're seeing. This is also an excellent time for snacks and drinks.
Try to plan your breaks to have stops at places that might interest your kids. For example, every time we hike in the Red Rock area of Las Vegas, my husband stops at a specific rock formation to show our kids some Indian petroglyphs. It's a great way to introduce your children to native American history without sounding too dull for them!
You might also want to plan some activities at the trailhead to keep your kids entertained while you prepare for the hike. For example, I like to bring some outdoor toys (a Frisbee, some balls, etc.) and let my boys play around while preparing snacks. Just make sure that the surrounding is safe to play in.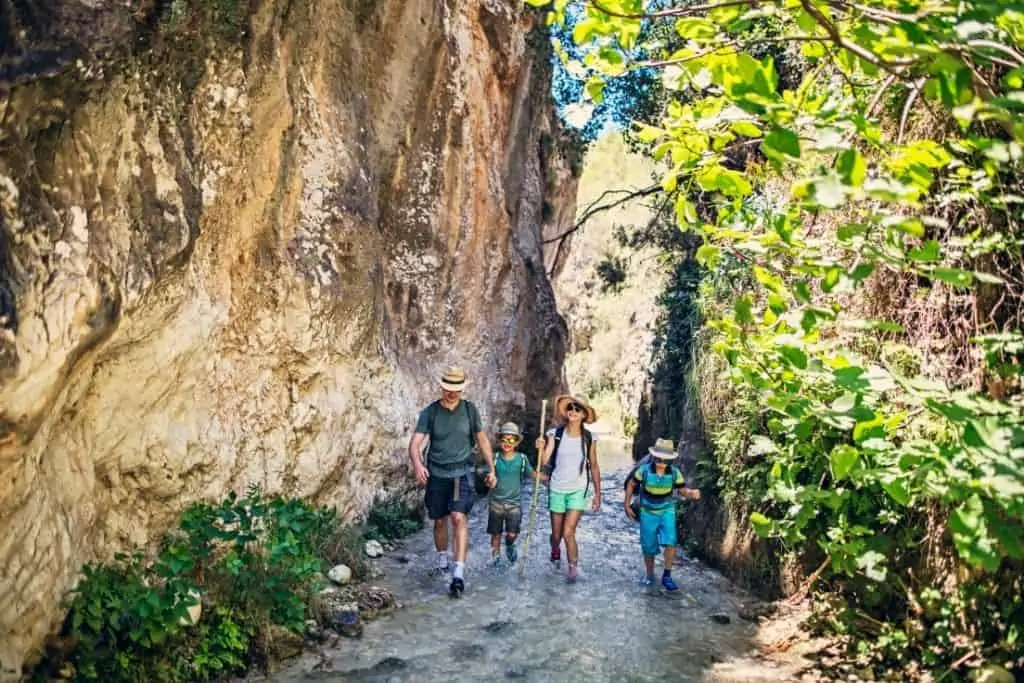 Make it an Adventure.
Turn your hike into an adventure by giving your kids a mission or challenge to complete along the way. For example, can they find ten different types of leaves? Spot five different kinds of birds? These little challenges will keep them entertained and motivated to keep going.
Even a preparation itself could be turned into an adventure. Get everyone excited by packing your backpacks the night before and let them help you choose their snacks and drinks.
Let Them Play
If your kids are getting antsy, try making a game out of your hike. For example, my kids love to race each other, so we'll often time ourselves on short hikes. Or see who can find the most exciting things along the trail. It's is also a great way to learn about nature.
Let your kids run and explore if you're on a flat, easy trail. They'll love the chance to be wild and free, and it will help tire them out for the return trip. Just make sure they're always within sight and that they know the basic safety rules (don't go near waterfalls or cliffs, stay on the trail, etc.)
Take Lots of Pictures
One of the best parts of hiking with kids is getting to capture all the fun and excitement on camera. So make sure you bring along a digital camera or two – you'll want to be able to share all those great shots with friends and family!
Take Time to Relax
At the end of your hike, make sure everyone takes time for quiet reflection. Please spend a few minutes talking about what they liked best about their adventure. Point out interesting plants and animals they may have seen along the way. This is a great time to relax, rehydrate, and enjoy the scenery.
It shouldn't be another break. The idea is to let the kids wind down gradually after the hike to get antsy and restless.
Besides that, it's time to reflect on the hike, what went well, and what could be improved. Finally, this is a good time for parents to ask their kids about their experience and feedback.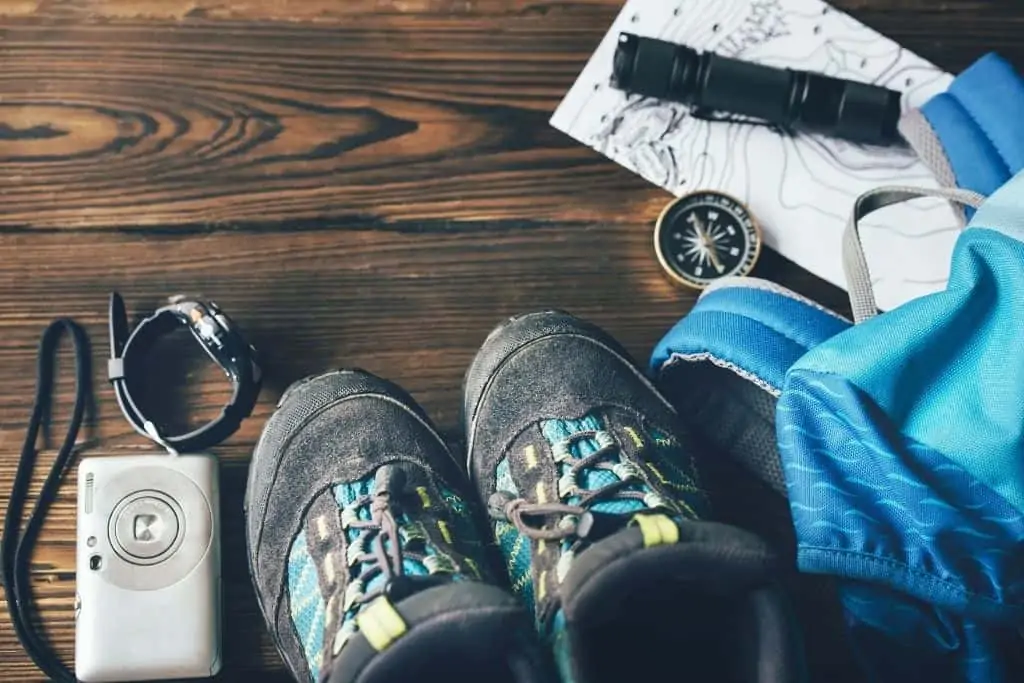 Bring the Right Gear: Essential Packing List
If you're not used to hiking, it's easy to forget some of the essentials. If you're a pro hiker in the past, then you can probably wing it, but if you're like me and haven't hiked in a while, it's essential to come prepared.
No one wants to be burdened down with too much weight on a hike, but there are some essentials that you won't want to leave behind – especially if you're hiking with kids.
Here is my packing list that I never leave home without (besides a good hiking backpack):
Water
Snacks & Food that won't go bad
Sunscreen
Bug Spray
First Aid Kit
Flashlight
Hats
Wipes and Hand Sanitizer
Extra Clothes in Case of Wet Weather
Extra battery to charge your phone just in case
I should emphasize that you should buy the best hiking boots for your family. But, please, don't try to cut corners here – a good pair of boots is essential for a safe hike. Talk to your local outdoor store to find the best boot for your needs.
Another gear that is often overlooked is a decent pair of hiking poles. Poles can help take some of the stress off your knees, and they're great for balance on steep trails.
It's also essential to have a map with you. Download an app that allows you to use the map even in areas without cellular or Internet coverage. Hopefully, your route won't be much away from civilization, but getting lost without a map is very dangerous.
Conclusion
The bottom line is that kids love hiking – as long as it's done right. With the proper planning and preparation, you can create an outdoor adventure that your children will never forget!
The best way to make sure your kids have a great time hiking is to keep things simple. Choose an easy trail, take plenty of breaks, and let them play and explore. With these tips, you'll be able to create some fantastic memories – and maybe even get them interested in hiking for life!