How To Successfully Plan A Ski Trip With Children: Prep, Tips, and Hints
So you want to take your child skiing but don't know where to start?
Kids are always looking for new adventures. So, of course, one of the best adventures is skiing with their family and friends. Skiing can be a great experience, but it also has its challenges. So here I want to share with you some helpful tips on how to plan your ski trip with children successfully.
How to find Child-friendly Ski Resort
Planning a ski trip for kids can be tricky because of many factors to consider. The weather is unpredictable, and you have to consider your children's school schedule, activities, etc. Thankfully, one can do some things to make a ski trip with children more manageable.
Here are some things to keep in mind while looking for a child-friendly ski resort.
Check for available Ski School Programs.
When planning a ski trip, the first thing you should do is find a child-friendly resort. If there are any Ski School programs available at the resort, this would be an excellent place for your kids to ski while having fun!
Furthermore, do not forget that skiing can be quite dangerous if your kids don't learn the fundamental safety techniques. It is good to trust your child to pros. They can learn skills that will help them when they grow up.
Investigate what other Activities besides skiing are available
Find a child-friendly resort or lodge where they will enjoy themselves and feel safe and comfortable in their surroundings.
Besides skiing, some other activities include snowboarding, ice skating, tubing, etc. Investigate what is available before booking your travel accommodations.
It's always better to have a few alternatives on hand if something goes wrong. If not for you, then skiing might get tedious for your children.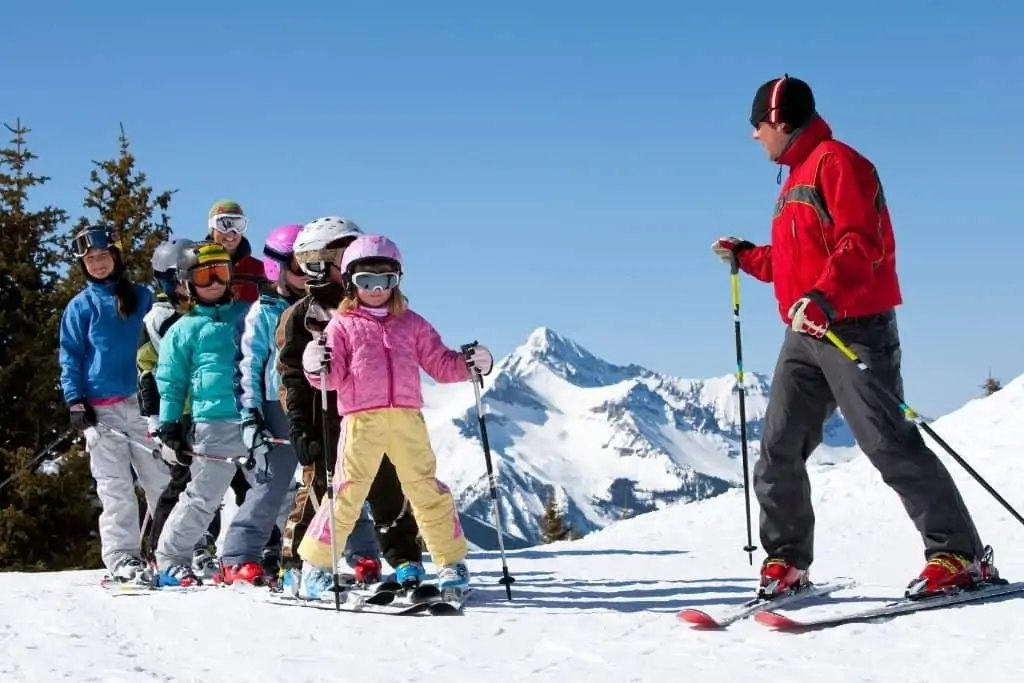 Kids Clubs will help you a lot.
Almost every ski resort has a Kids Club, which will take care of your children for a few hours each day. But it's better to know it in advance.
It's better to have a program in place where your kids would be taken care of while you relax and enjoy yourself on the ski slopes without them.
It could include a Kids Club or babysitting services that allow parents to play hard while professionals are entertaining their children. Please note that some locations may require an additional fee for these services.
This is a great way to get some alone time with your spouse or participate in other activities without worrying about the kids.
Even if your children are old enough to ski on their own, there may be times when you want to take a break and enjoy some time on the slopes without them or sit back and relax with a drink.
Preparation for the trip
Discover a map of the ski resort in advance to plan out your trip
Try to get as much information as you can about the area you will stay. For instance, a map of the resort's terrain may prove to be helpful as you plan your trip and travel arrangements.
In some cases, renting equipment from the ski rental shop on-site is possible. But this all depends on what services are offered at each particular location and whether or not your children are old enough to ski independently.
This is a good idea for taking your children skiing for the first time. Not only will this help to ease your mind, but it will also help you plan out your trip and make the most of it.
This may sound boring, but if you spend a couple of hours researching the details of the resort on a map and reading reviews, you'll save a lot more time later. Or even save your vacation without repeating the mistakes of those who have already been there.
Besides that, you can also look at the prices of lessons, rentals and lift tickets in advance. This way, you're prepared for anything that may arise when you get to your destination.
The advantage of using this method is that you won't have to waste time planning locally. It's also excellent because you won't spend much time thinking about the next activities on site.
If you cannot find what you need online, it is best to call the resort and ask them directly. This will help avoid any surprises once you arrive on-site.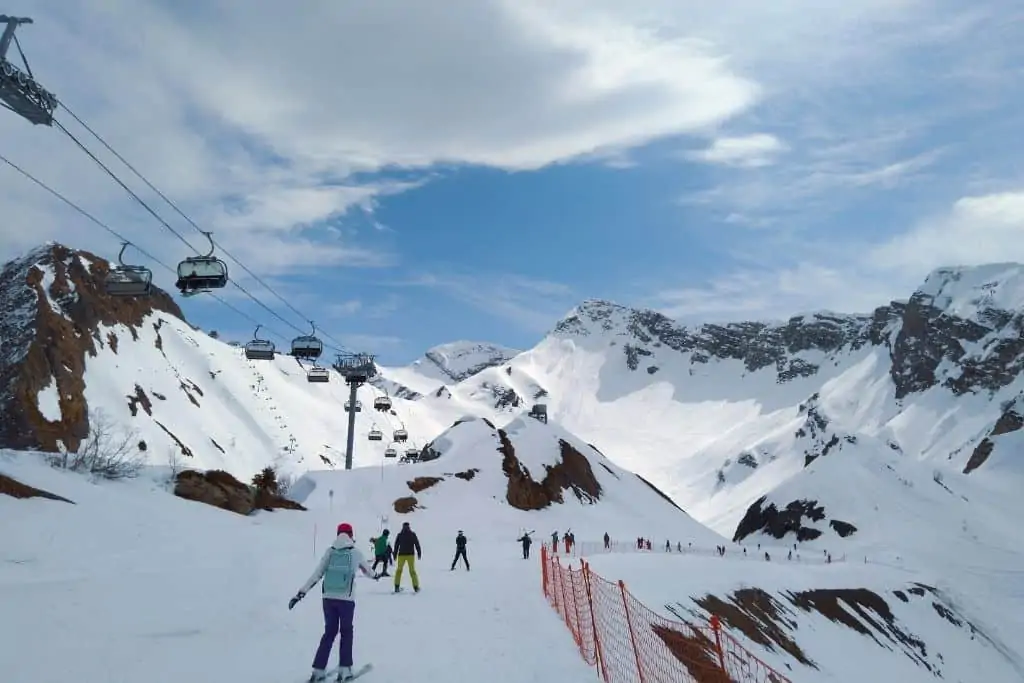 Check the weather forecast and make sure it will be cold enough for skiing.
Unless you're skiing in a place like Alaska :), the weather is always a factor to consider when planning a ski trip with children. Make sure to check the weather forecast before departing to know what type of clothing to pack for your child.
And yes, sometimes weather could be unpredictable. So check the forecast before departing. You don't want to end up in a situation where the resort is closed or out of snow.
Unless you paid for your stay way in advance, you could adjust your plans accordingly.
Pack Appropriate Clothing
Once you have checked the weather forecast and determined that it will be cold enough for skiing, it is time to start packing! Be sure to pack plenty of warm clothes, hats, gloves,
One of the most important things to remember when packing for a ski trip is to bring clothing that will keep you warm and dry: including insulated jackets, hats, gloves, and snow pants or snowsuits. Layers are essential – start with a moisture-wicking layer, then a soft fleece for extra warmth, and finally an insulating layer if needed.
Most resorts offer free or discounted rentals of skis, boots, etc. However, you should bring some if possible to get the best fit.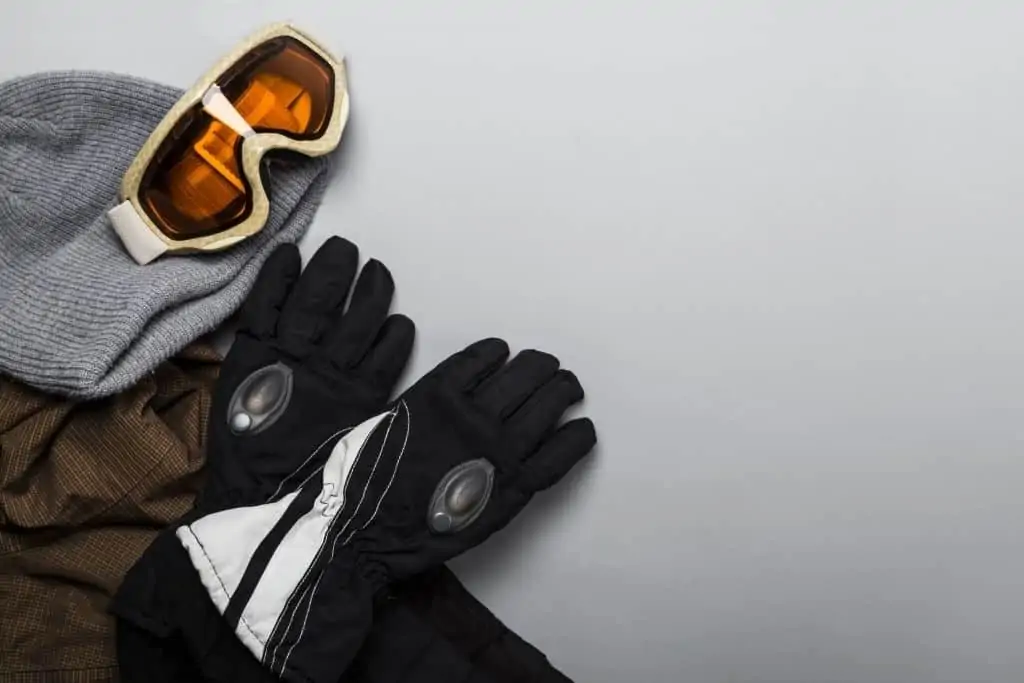 Pack food that you can eat on the go.
If you want to avoid eating out all the time while skiing with kids, pack some food that you and your kids could eat on the go. Items like granola bars or trail mix are not only quick to eat but are also nutritious. It's also a good idea to bring juice boxes or another type of beverage to keep hydrated.
Agree in advance about meal times to avoid meltdowns at the dinner table
One thing you don't want to deal with during your ski trip is a meltdown at the dinner table. To avoid this, agree in advance about meal times.
Another thing to keep in mind is that kids get hungry quickly. So plan accordingly and don't wait too long between meals to avoid crankiness throughout the day.
Trust your instincts when it comes to taking breaks or resting for a few minutes.
Bring a camera so you can capture all those special moments together as a family!
It sounds obvious nowadays, but you'd be surprised how many people forget to bring their cameras on family ski trips. Having photos of your entire trip can also help you remember all the fun activities that took place well after your vacation was over.
Last but not least, bring a shockproof phone case! This way, if you or your child accidentally drops their phone, they won't have to worry about it breaking.
Prepare your Children Ahead of Time
One of the most important things you can do to ensure a successful ski trip with your children is to prepare them ahead of time. It means that you should have everything ready at home on the day of departure so that when it is time to leave, all you have to do is grab the luggage and go.
The entire family should be physically prepared for skiing.
If any family member is not physically prepared, the trip can be very difficult and frustrating. In addition, skiing is a physical activity. It takes some time to get used to, primarily if you are not used to being active outdoors in the winter months.
Check if there are enough ski slopes on-site where it's safe for kids to ski. Otherwise, my family ended up at a resort with just one slide for kids. So it's better not to recall it.
Make sure everyone has their equipment.
One of the most important things to remember when skiing with children is to make sure everyone has their equipment. It means that you should not only pack your skis, poles, and boots, but you should also pack for each of your children. It includes bringing their own ski/snowboard equipment, helmets, goggles, gloves, etc. The list depends a lot on your child's age.
Check For Parent's Night Out Options
Many resorts have a service called Parents' Night Out, where they will watch your kids so you can have time for yourself. Some parents might want to go out on the town or spend some time alone. It could be a life-saver for those with young children and should be taken advantage of if possible.
In addition, if you are looking for a place to stay, it might be worth seeing if the hotels have family suites or condos. These often have kitchens and living rooms that can serve as a meeting point for all of you.
Conclusion
If you're thinking about taking your family on a ski trip, then these tips should help get you started. The key to success is preparation and commitment before the trip even begins.
Skiing with children for the first time can be a daunting task, but if you are well prepared and take things one step at a time, it can be a gratifying experience.
Have fun and enjoy your trip!